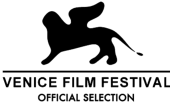 TÀR


Réalisation | Directed by

Todd Field


Interprétation | Cast

Cate Blanchett, Noémie Merlant, Nina Hoss
2023 / Drama, Biopic, Musical

Lydia Tár, cheffe avant-gardiste d'un grand orchestre symphonique allemand, est au sommet de son art et de sa carrière. Le lancement de son livre approche et elle prépare un concerto très attendu de la célèbre Symphonie n° 5 de Gustav Mahler. Mais, en l'espace de quelques semaines, sa vie va se désagréger d'une façon singulièrement actuelle. En émerge un examen virulent des mécanismes du pouvoir, de leur impact et de leur persistance dans notre société.

Set in the international world of classical music, the film centers on Lydia Tár, widely considered one of the greatest living composer/conductors and first-ever female chief conductor of a major German orchestra.